Gandhi once said, "The future depends on what you do today." When you're proactive and take steps to plan for the future, you're better prepared for what lies ahead; being reactive means that you're constantly putting out fires.
The same holds true of contact centers. Supervisors can't ignore analytics, then act on them when things go wrong. In this article, we'll explore why it's important to be proactive when it comes to contact center metrics, and how to act on them so you get the results you want.
What does it mean to proactively track contact center analytics?
Market-leading contact center software has built-in analytics that gives you a wealth of information about your contact center's performance. You have two choices about what to do with that information: you can ignore it, or you can act on it. By acting on it (that is to say, taking steps to improve your contact center performance before major problems erupt), you're being proactive.
What are the benefits of proactively tracking contact center analytics?
In a 2019 McKinsey report, researchers illustrated the benefits of proactively tracking call center metrics:
Average handle time was reduced by up to 40%
Self-service rates rose between five and 20%
Employee costs dropped by up to $5 million
The conversion rate on service-to-sales calls rose almost 50%
Savvy contact center managers were able to see trends in their analytics and either addressed issues before they became much larger problems or seized opportunities to become more profitable.
When you ignore contact center metrics, you don't see problems until it's too late. You're forced to react when obstacles arise, and your response might not be the right one.
Which contact center analytics should you track proactively?
Here's the thing about contact center metrics – there are quite a few of them. Depending on your contact center, some might matter more than others. However, there are a number of contact center metrics that matter to all contact centers because they're universal.
Customer retention rate
First call resolution
Average handle time
Adherence to schedule
Customer satisfaction
Skill performance
Quality of service
Customer retention rate
Your customer retention rate is the average length of time someone stays with you as a customer.
Tracking this metric shows you how many customers you've succeeded in keeping. It's much cheaper to keep an existing customer than to acquire a new one (studies show it can be anywhere from five times to as much as 25 times more expensive to gain new business).
First call resolution
First call resolution contact center metrics show how many customers you're able to help the first time they contact you.
This particular metric is closely linked to your customer retention rate. The more problems you can solve the first time a customer contacts you, the more likely that person will stay a customer.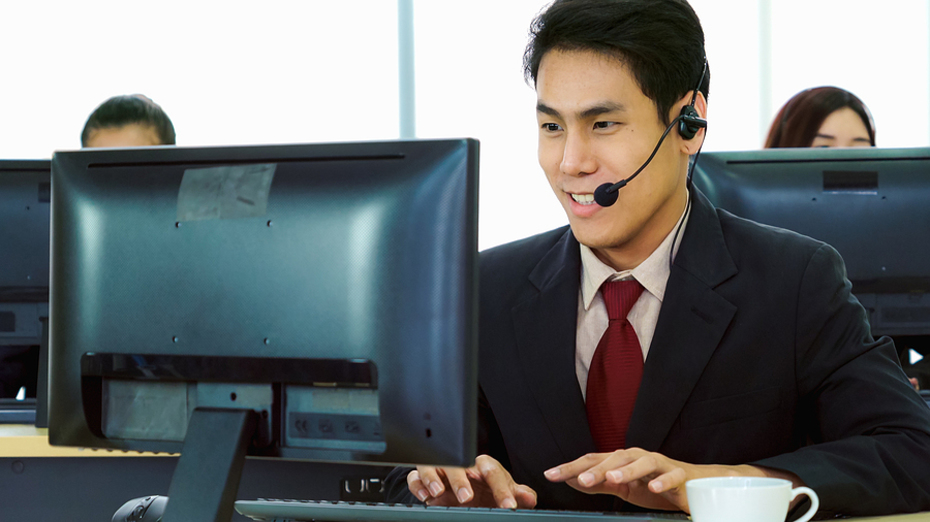 Average handle time
Average handle time refers to the average amount of time an agent handles a customer interaction.
This is one of the contact center metrics where you have to tread carefully. For the most part, long handle times are not good; they could mean that your agents aren't trained properly to solve customer problems.
On the other hand, you can't look at this metric in a vacuum. You might have a complex product or service that will require agents to spend more time on problems. Look at this metric in light of things like your customer retention rate, customer satisfaction, and skill performance.
Adherence to schedule
Adherence to schedule focuses on the amount of time an agent is available to work. It can replace average handle time as a metric.
This metric looks at every aspect of what employees do on the clock:
The time they spend answering customer queries through any channel
The time they spend on tasks post-customer interaction
The time they spend waiting to deal with incoming interactions
You should consider tracking adherence to schedule if you're concerned that your team isn't reaching peak productivity. Moreover, these contact center analytics help you identify when busy periods take place so you can optimize your scheduling.
Customer satisfaction
Customer satisfaction measures how happy your customers are with your product or service. It has a direct impact on your customer retention rate.
If you're not looking at your customer satisfaction rate, you don't know whether customers are pleased to do business with you, or they're about to leave you for your competitor.
Skill performance
Skill performance examines how well agents handle questions in a specific skill set (such as returns, billing, product malfunctions, or other issues related to your business).
This metric matters because today's contact center technology allows you to route interactions to agents based on their skills, experience, and expertise. Let's say Linda knows all about the process for returning items that were damaged during shipment; it wouldn't be efficient for her to take calls about billing. Skill performance is directly linked to first call resolution and customer satisfaction.
In addition, skill performance helps you identify gaps. Perhaps you don't need Linda's skills as much as you need someone who's an expert at answering questions about how to purchase additional features or services.
Quality of service
The last of the contact center metrics has less to do with your agents and more to do with the technology you use. Quality of service looks at how reliable your contact center software is.
Your contact center can't afford dropped calls or calls with terrible audio quality. Measuring your quality of service enables you to fix problems before they have a serious, negative impact on your business.
RingCentral: helping you proactively track contact center analytics
With RingCentral's contact center technology, it's easy to proactively track contact center analytics. You can spot problems before they start and seize new opportunities. To learn more about our built-in analytics, view a demo.
Originally published Feb 11, 2021, updated Jan 30, 2023
Discover how taking your contact center to the cloud can better serve your customers.