2023 will be an interesting year for contact centers. Companies are still grappling with the events that took place in 2020, while having to meet customer demands for better customer service as well as an improved customer experience.
There are a number of contact center trends emerging in 2023, with the biggest trend set to be the shift to cloud contact center software. Read on to learn what will shape the future of the contact center this year and in the future.
1. Flexibility rules
The biggest trend in 2023 for contact centers is that flexibility will rule. This is something that contact center managers learned in 2020, as a global pandemic shuttered contact centers across the world. Employees and agents had to work from home.
The contact centers that were best-positioned to make that shift were those that had already invested in cloud contact center solutions. Cloud contact center solutions allow contact centers to maintain business continuity because they don't require on-premise hardware or software for agents to do their jobs.
---
⭐ Take your contact center to a whole new level ⭐
Next-Gen Cloud Contact Centers for Dummies®, RingCentral Special Edition eBook
---
2. Contact centers are the new front lines of a company
In addition to sending agents home, 2020 brought a new contact center trend to the fore: contact centers are the front lines of a company.
With many companies closing their physical locations or not being able to deliver their products or services, customers turned to contact centers at an astounding rate. In a four-month period in 2020, contact center volume rose 20% overall (and in industries such as air travel, it rose 96%).
The best way to address the enormous rise in demand for contact center services is to use a robust cloud contact center solution. It allows agents to handle the high volume of customer inquiries from wherever they're working.
Give your contact center agents the tools they need to communicate with your customers.
3. Contact center agents demand a better employee experience
With the dramatic increase in customer inquiry volume at contact centers, it's not surprising that agents are stressed out. They want a more positive experience – one that offers them greater flexibility, both in where they work and when they work.
Cloud contact centers allow employees to work remotely, giving them the flexibility to work from home or wherever is most convenient. Research from Pipkins shows that agents who work from home have a higher retention rate (80%) than those who work only out of a contact center (25%).
Additionally, it's easy to schedule agents with a cloud contact center solution, and it's just as easy to shift their schedules if necessary. Flexible scheduling also improves the employee experience, which boosts retention rates and reduces agent churn. This is a significant benefit for contact centers, as the average cost of replacing and training an agent is approximately $12,000, according to research.
Cloud contact center technology also allows you to hire top agents from anywhere in the world, expanding your potential talent base from just a small group of agents living in a certain geographical location to a global pool of talent.
4. Customers demand a better experience
Customer experience managers in contact centers want to overcome such obstacles as a lackluster customer journey, data silos, and a lack of visibility into the customer journey. Yet, if they don't have the right solutions in place, that's not possible.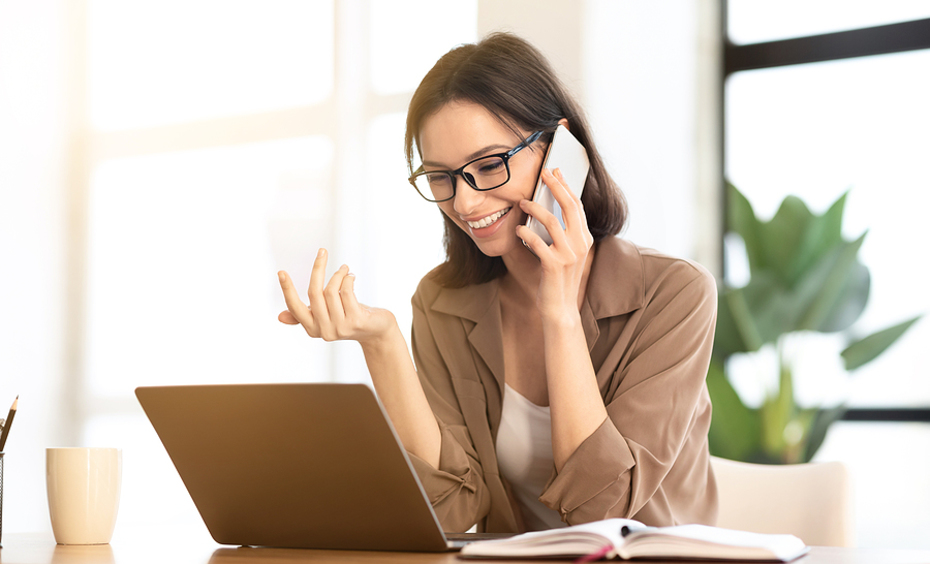 A cloud contact center solution creates a better customer experience because it gives agents the tools they need to meet customers' needs. A cloud contact center that is integrated with a unified communications solution like RingCentral offers access to an internal directory with a presence indicator so they can connect to experts within the company. Moreover, cloud contact center solutions allow for file sharing, so customers and employees can easily exchange information that can solve problems.
In addition, cloud contact center solutions utilize technologies such as virtual hold, so customers don't have to spend a long time on the phone waiting for help. Virtual hold allows customers to leave their number, and an agent will call that person back as soon as possible.
(Source: Aberdeen)
5. Integrate new technologies into the contact center
Customers increasingly want to interact with businesses via technologies such as SMS and chat, and contact centers have responded by integrating these channels already. 2023 will be the year that many contact centers integrate new technologies into their operations. It isn't a matter of shiny object syndrome – supervisors understand that these technologies have the ability to make contact center operations more efficient and, in turn, make more customers happy.
Market-leading cloud contact center solutions incorporate cutting-edge technologies such as AI. AI routes customers to the right agent so they can resolve their problems faster. CCW's "Market Study Contact Center 2025 – A Roadmap" reported that 95% of contact centers recognized the impending impact of automation and 56% reported that they are already implementing and training agents on new systems that can better accommodate AI and automation.
6. Customers want self-service options
Eighty-eight percent of customers around the world expect a brand or service to have self-service capabilities. Additionally, 79% of customers in the US have used a self-service portal. Customers want to use self-service capabilities because they're fast and convenient. No one wants to wait around for an agent to respond, especially if it's for information they could look up themselves.
With cloud contact center software, companies can offer self-service capabilities through chatbots and knowledgebases. If a chatbot isn't able to handle a conversation, it will pass it off to a human.
7. Incorporating analytics
According to the CCW Market Study, 47% of organizations reported that data scattered across systems represents the biggest intelligence challenge they face, and 43% reported not collecting enough data for meaningful analysis.
Best-of-breed contact center technology provides comprehensive analytics, including:
Omnichannel analytics, so you can see the full customer journey across all channels
Customer surveys such as Net Promoter Scores, Customer Effort Scores, general satisfaction ratings, and more
Brand ambassador and detractor statistics
Additionally, contact center supervisors can gain insight into their employees' performance with cloud contact center software. They have access to analytics on metrics such as average handle time, first call resolution, and more. With these analytics, supervisors can effectively coach their agents to improve their performance. Cloud contact center software tracks employees' performance wherever they're working, making it ideal for remote contact centers.
RingCentral cloud contact center software: powering the contact centers of 2023 and beyond
In 2023, cloud contact center software will be the force that enables supervisors to bring these trends to their contact centers. To learn more about cloud contact center software, download our eBook: The Future of Customer Experience.
Originally published Feb 12, 2023, updated Oct 10, 2023
Discover how taking your contact center to the cloud can be better for your customers.