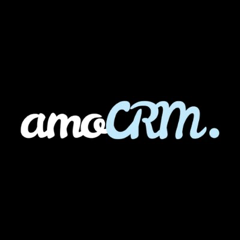 amoCRM for Vodafone Business
Call leads and customers in one click inside amoCRM.
ALSO AVAILABLE FOR
These service providers are built on top of the RingCentral Platform. Apps that work for RingCentral also work for these service providers.



RingCentral for amoCRM
With amoCRM for Vodafone Business, you can make/receive calls, replay conversations with clients and make notes about your conversations — all inside your CRM. Using Vodafone Business is as easy as clicking on the phone number of your client. No complicated procedures or installation required. It comes ready to use and it pairs great with our Vodafone Business SMS text messaging integration.
Key features:
Capture leads: Create leads from incoming calls or voicemails
Save time: Click-to-call inside the lead card or use the easy-to-access dial pad
Record & log calls: Record calls and save them to the lead card automatically
Measure performance: View call analytics for increased team transparency
Requirements
Available for every amoCRM plan
Cloud-based
Support
+1 (415) 689-3152