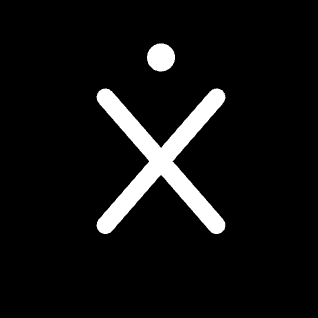 Unify Office Phone Plugin for Citrix
Optimize the telephony processing for your cloud phone in Citrix.
RATINGS AND REVIEWS
Be the first to write a customer review
ALSO AVAILABLE FOR
These service providers are built on top of the RingCentral Platform. Apps that work for RingCentral also work for these service providers.





Unify Office Phone Plugin for Citrix app integration for RingCentral
In a typical VDI environment, Unify Office Phone acts as any other application running in a virtual host environment. However, telephony media stream must make several extra network hops to reach the RingCentral data center. If the network infrastructure is inadequate or unstable users may experience degradation in audio quality due to these extra hops.
With the Unify Office Phone Plug-In for Citrix we work to establish a direct media channel from the local user machine where the Citrix plugin is installed to the Unify Office data center. This allows us to minimize the number of network hops and optimize the delivery of audio between callers.
Features:
Make and receive VoIP calls over WiFi, even while traveling internationally, or over 3G/4G without using your carrier minutes.
Send unlimited text messages to anyone in the US and Canada for free.
Never drop another important call. Call handoffs allow you to switch from using a data network to a carrier network during a call.
Visual Voicemail makes it easy to see who left you a message, forward messages, and tap to return calls based on your priorities.
Bring your own device (BYOD) to work. Personal contacts are conveniently separated from your company directory.
Single business identity - use your one business number for calling, texting, and faxing.
Manage active calls efficiently with advanced call controls to transfer, record, flip, or park the call.
Reply to calls with automated text-to-speech messages, or send callers to voicemail without interrupting the current call.
Department text messaging sends one text to all department members. See the entire conversation thread on one screen.
Host and attend online meetings from your Android, and easily collaborate with screen share, integrated chat, and file sharing from your desktop or cloud storage (Box and Dropbox).
Hold unlimited conference calls. Start or join calls with one tap, and invite up to 1000 participants by email or text.
Easily send a fax from your Android and attach a note, photos, or files from cloud storage (Box and Dropbox).
Manage your phone system from the palm of your hands
Update and manage your entire system of locations, departments, extensions, and direct numbers wherever you go.
Enable BYOD for all employees, reducing TCO for devices while improving productivity.
Safeguard confidential business information - easily add or remove users who have access to company data customer contacts.
Requirements
Client:
Windows: Citrix Workspace app 2010 (or later)

MacOS: Citrix Workspace app 2010 (or later)

Ubuntu 18.04, 20.04: Citrix Workspace app 2207 (or later)
Server:
Citrix Virtual Apps and Desktops (CVAD) 1912 LTSR or later
Installation
Please follow these steps to install Unify Office Phone Plugin for Citrix. Please make sure to follow these steps before cloning your environment and for each environment you intend to use this plug-in.
On the local device:
Install Citrix Workspace.

Install RingCentral Phone Citrix plugin.

Launch Citrix Workspace and connect to your server host.
On the virtual desktop:
Install

Unify Office

Phone app.

Launch

Unify Office

Phone app and initiate a call.

The icon Media optimized on the active call screen should be shown if the media-optimization is working correctly.