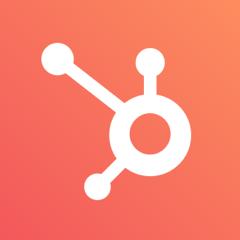 HubSpot Chrome extension for AT&T Office@Hand
Enhance HubSpot with an embedded webphone and a more collaborative CRM experience.
ALSO AVAILABLE FOR
These service providers are built on top of the RingCentral Platform. Apps that work for RingCentral also work for these service providers.





RingCentral Labs for HubSpot
Let AT&T Office@Hand for HubSpot enhance your Hubspot CRM experience by automating workflows, increasing call efficiency and improving the quality of customer interactions via this Chrome Extension.
This integration is an open-source community project found on Github, and is built on top of RingCentral Embeddable, another open-source project supported by the RingCentral community.
Key features
Click-to-Call / SMS / Schedule Meeting: Place calls, texts and schedule meetings from within HubSpot using a hover-to-show tooltip to show click-to-call button on any phone number, saving time and improving call efficiency.
Instant screen pop-up: Incoming and outgoing calls trigger screen pops with 360° view of the caller enabling quality interactions.
Contacts sync: Sync HubSpot contacts to

AT&T Office@Hand

widget for easy direct dialing.
Contacts activities access: view contact activities from within the widget.
Call/SMS log sync: Sync AT&T Office@Hand call/SMS log and call recording to HubSpot contacts and deals automatically or manually so agents efficiently log call details.
Easy Access: Connect on both Windows® and Mac®, using Google Chrome/Firefox.
Active call control: Control active calls in other devices.
AT&T Office@Hand Video: Click to open AT&T Office@Hand Video, sync AT&T Office@Hand Video to HubSpot
Known issues
Calls dropped while navigating HubSpot website: While on a call, you may notice your call is dropped while navigating the HubSpot website. This is because HubSpot reloads the entire page, including any Chrome Extension, as part of the navigation. Page reloads reset every operation occurring on that page including the

AT&T Office@Hand

call.
Workaround: You can redirect calls to the AT&T Office@Hand App or AT&T Office@Hand Phone App. Doing so will retain the call in these apps while navigating the HubSpot site. Once the call ends, the Chrome Extension will allow you to choose an outcome and take notes on the call before the call is automatically logged into HubSpot.
Many log notification messages pop for a single text: When the first text using the new Chrome Extension is logged, multiple log notifications will appear. This is due to the Chrome Extension logging the history of your text messages and will only occur the first time.
Workaround: Just wait for the messages to gradually disappear.
May prompt you to create a new contact when the contact already exists: Occasionally, you may notice that the Chrome Extension is prompting you for a name and email address to create a new contact with the number, even though you already have a contact with that name and email. Trying to repeat the name and email and submitting the contact will result in a "Contact create failure". The reason is the index either hasn't completed or had an initial issue with syncing the contact record.
Workaround: By looking up the contact and adding a dot (.) or dash (-) to the number, you can trigger an immediate sync and the contact record will become available and match. Then you will be able to add your notes and call result (call outcome) to log the call to the contact.
Documentation
RingCentral Labs
RingCentral Labs is a program that lets RingCentral engineers, platform product managers and other employees share RingCentral apps they've created with the customer community. RingCentral Labs apps are free to use, but are not official products, and should be considered community projects - these apps are not officially tested or documented. For help on any RingCentral Labs app please consult each project's GitHub Issues message boards - RingCentral support is not available for these applications.
Requirements
Latest version of Google Chrome