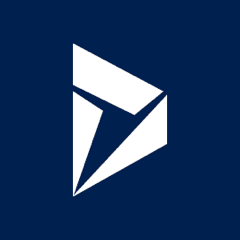 RingCentral for Microsoft Dynamics 365
Drive productivity by seamlessly integrating your cloud communications and collaboration solution into Microsoft Dynamics 365.
RATINGS AND REVIEWS
Be the first to write a customer review
ALSO AVAILABLE FOR
These service providers are built on top of the RingCentral Platform. Apps that work for RingCentral also work for these service providers.





Microsoft Dynamics 365 Integration for RingCentral
RingCentral for Microsoft Dynamics 365 empowers reps and agents to streamline daily business workflows with business-critical actions like click to dial, inbound screen pops, and automatic call and SMS logging. Enhance your CRM experience and automate your sales cycle, improve workforce productivity, increase call efficiency, and enhance customer interactions with RingCentral and Microsoft Dynamics 365 integrated.
Features:
Make and receive calls: Dial through the RingCentral embedded solution within Microsoft Dynamics.
Click-to-call: Place calls from within Dynamics 365 by clicking on the hyperlinked number within contact cards, saving time and improving call efficiency.
Screen pops: Callers' account records and contact histories are automatically displayed for all incoming calls so your team is always equipped for quality interactions.
Automatic call logging: Seamlessly log all calls and text messages so your team never misses an important interaction.
Message hub: Access all RingCentral text messages, voicemails, and faxes from one place.
Create new records: Easily create new accounts, contacts, or leads.
Customize RingCentral: Configure customizable settings like entity match, automatic call and text logging, and call handling settings.
We're here to help!
New to RingCentral and not sure where to start? Need help installing? Start a free trial or get installation help by emailing us at MSFT@ringcentral.com
Original release date: 2019-11-20
Requirements
RingCentral MVP Premium or Ultimate editions
Dynamics 365 (online) version 9.1 and higher versions
Browsers: Google Chrome (recommended: version 69 or later) or Microsoft Edge.
Updated: 04/23/21